7 Simple Yet Impactful Ways To Improve Your Hotel In 2023
New year, new resolutions for your hotel!
As of this writing, your hotel is probably actively occupied yet enjoying the influx brought by the holidays. But just like how the seasons change, you're also aware that it won't be long enough before the tourist season ends and business starts to get slow again. Well not, if you start planning on how to make your hotel management better and win hotel guests.
Okay, let's cut to the chase — what are the key aspects your hotel can improve on this 2023? Are there any mistakes to avoid? What are the things accommodation providers must constantly upgrade to cater to the needs of their guests?
Start the year right! In this article, we'll share the things your hotel can do to attract more guests and improve their hotel experience this 2023.
7 Simple Ways To Improve Your Hotel
1. Level Up Your Hotel Digital Marketing Approach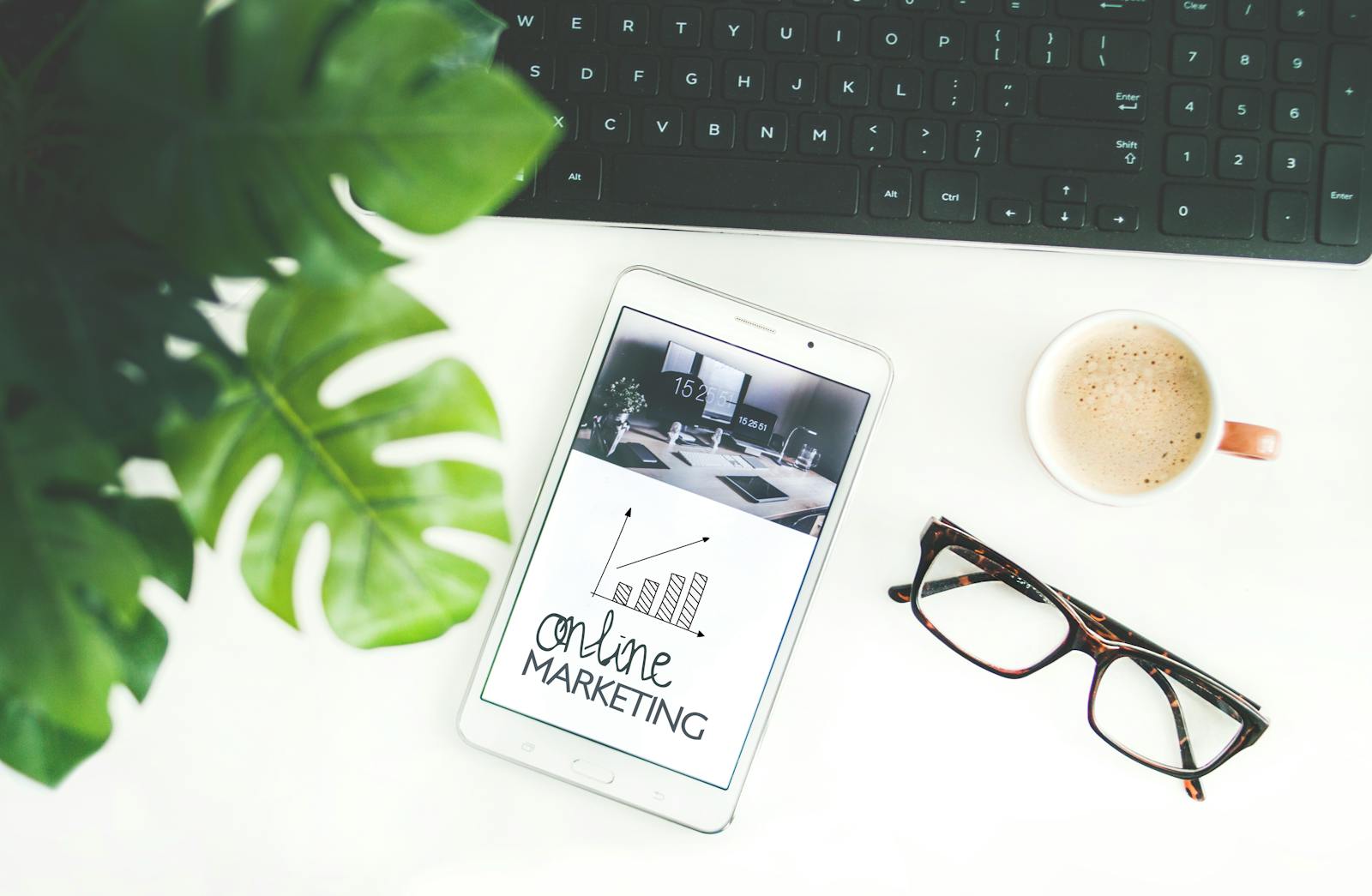 Working to improve your brand awareness? In today's digital-based era, it just makes sense to invest in digital marketing strategies. From making your hotel website rank on search engines to creating engaging social media and web content, a hotel digital marketing agency can help you reach your business goals.
Next to working with a digital marketing partner, think of a different way to market your hotel this 2023.
Forget traditional, generic marketing activities and invest in experiential marketing. Focus less on amenities and more on memorable experiences in and out of the hotel. People are more inclined toward hotel brands that connect more genuinely with their audience.
2. Prioritise Health And Safety
Since the pandemic took place, travellers became more health-conscious than ever. A hotel with better health and safety measures is more likely to get booked than hotels with cheaper rates yet subpar standards. Aside from top-notch disinfecting measures and contactless transactions, your hotel must also pay attention to the possible risks:
Slips, trips, and falls
Food safety
Liquor liability
Bed bugs
Accidents that may arise from hotel transportation
Training your staff on recognising and eliminating risks is the first step to securing safety around your property. Make sure you also have access to first aid and nearby medical centres.
3. Think About Seamless Operations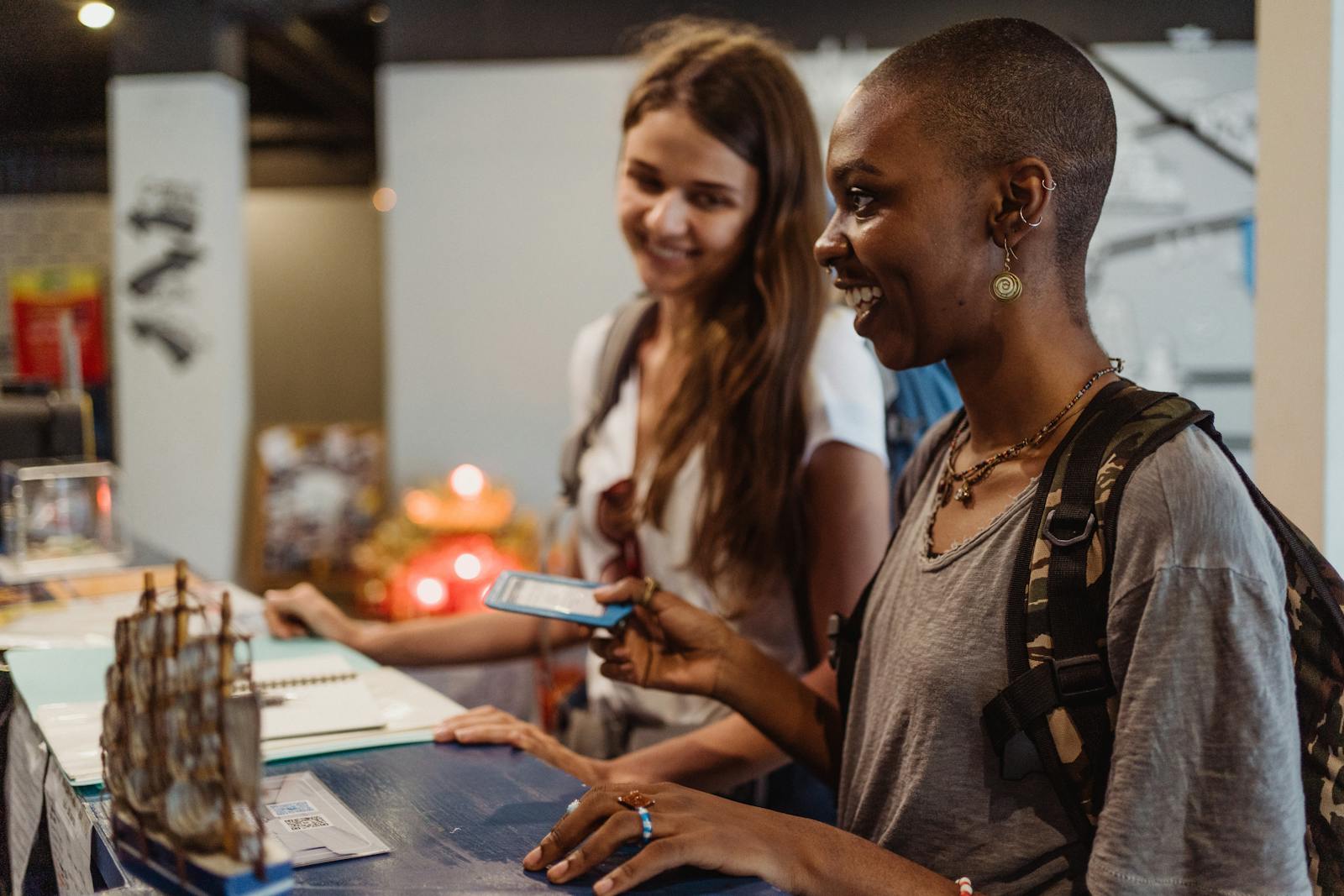 Today, people want everything to be as quick and seamless as possible. If they want to order some food, they don't want the front desk staff asking them to get in touch with the kitchen or restaurant staff. That said, make sure every department in your hotel is connected seamlessly to the front desk.
4. Make Your Hotel Stand Out With Guest-Facing Technologies
Think about integrating messaging apps, like WhatsApp, into your hotel's property management system too. This way, you can connect with guests and answer their queries via FAQs, chatbots, and auto-response even if no staff is available.
Aside from mobile apps, consider investing in other guest-facing technologies that'll help reduce your guests' dependency on your hotel staff. These include contactless hospitality and self-service kiosks. With the use of these technologies, guests may check into the hotel, make payments, and raise a query all by themselves.
5. Focus On Sustainability Efforts
Sustainability is more than just a trend — it's a responsibility. It's undeniable that the hospitality sector is one of the biggest consumers of the earth's resources like water and energy. That said, eco-conscious guests prefer booking hotels that are actively working to reduce their environmental impact through green practices. '
The core elements of sustainability revolve around reducing waste, saving energy, and cutting down on water usage. Practices may include:
Investing in energy and water-efficient appliances
harnessing solar power
Recycling
Eliminating single-use utensils and packaging
Waste management
Organic farming
6. Make A Few Improvements On Ambiance And Amenities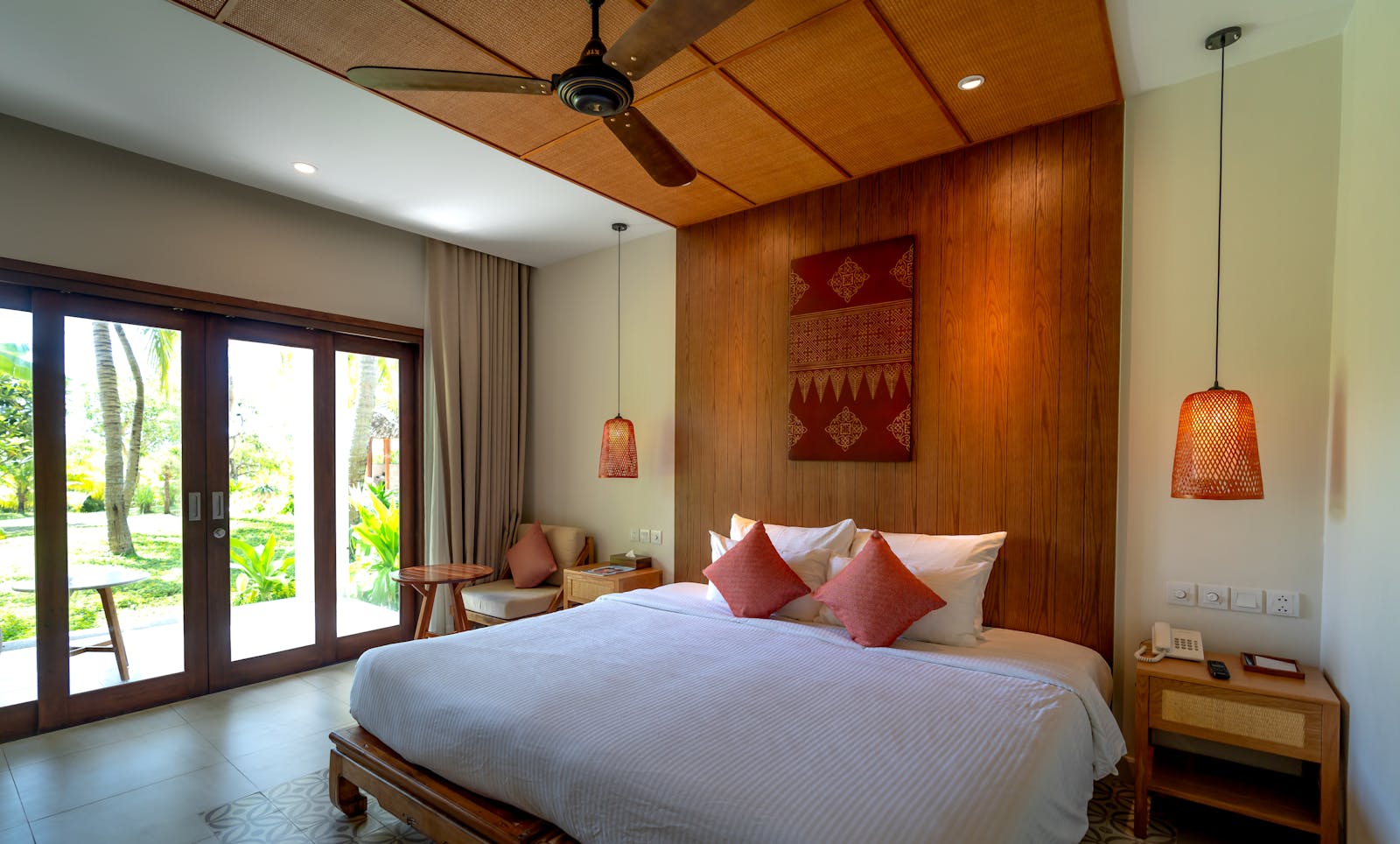 Hotel accommodation isn't cheap. That's why people who prefer hotels over budget stays expect a lot more than just a nice room to stay in. This 2023, reflect on your hotel's ambiance and amenities then find opportunities to make improvements.
Push your interior design further, taking inspiration from the 2023 hospitality trends. From dark and moody classical interiors to light and airy resort-inspired looks, see what suits best for your property. You may tweak your theme or design, and refresh any dated furniture and amenities with newer ones.
Another great move is to find ways to incorporate your property's natural elements into your overall hotel strategy. For instance, hiking treks and nearby park spaces may attract leisure travellers who are working on their physical and mental wellness.
7. Go Beyond The Basics To Create A Memorable Stay
The basic amenities every hotel room must have included the following:
Towels (pair of two bath towels and 1 face towel)
Hangers
Bathroom mirror
Kettle or coffee maker
Toiletries
Hairdryer (in-room or by request)
2 bottles of mineral water per room
Smart TV
Lounge chair
Coffee table or study table
Notepad and pen
Free parking
Wi-Fi
Dining facility
Other hotels don't even have such necessities, or worse, don't offer them for free.
Lastly
These simple ways can help you improve your hotel, making sure you not only can provide luxurious items and services, but also can go beyond the basics. You may offer inexpensive gifts, like a welcome cocktail or chocolates. What's important is you put guests in a good mood, make them comfortable and relaxed, and enrich their travel experience.